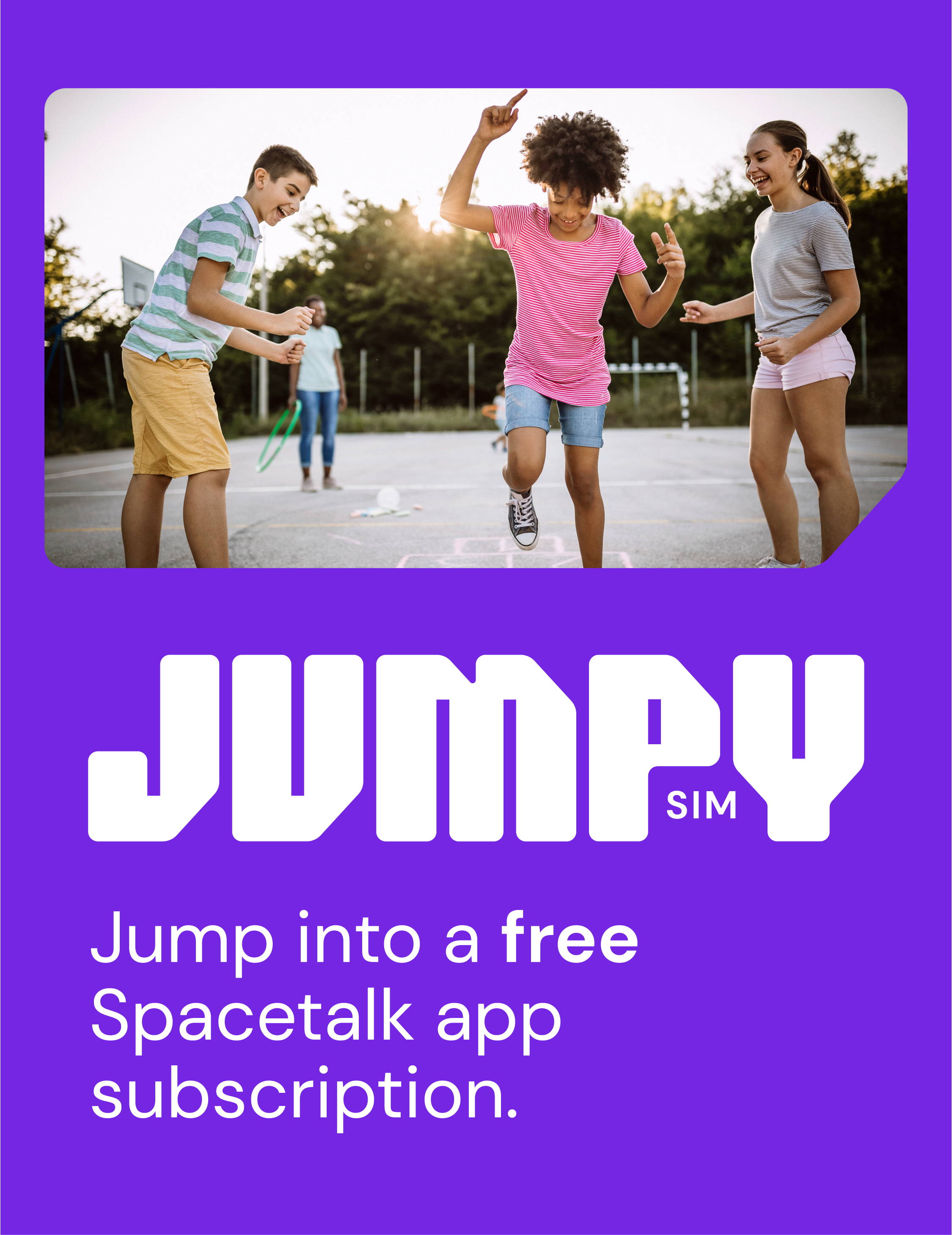 Have you recently purchased a Spacetalk Kids or Adventurer smartphone watch and it didn't come with a JumpySIM? No worries!
All you have to do is complete this form and upload proof of purchase to claim your JumpySIM.
Once JumpySIM has been activated inside the watch, your free Spacetalk app subscription* will be automatically applied during activation.
*Free Spacetalk app subscription is available for Spacetalk Kids and Adventurer devices only. Eligible devices include:
Spacetalk Adventurer - Model: ST2-4G-1

Spacetalk Kids (Telstra Variant Only) - Model: SP-1005 or IF-W515C
Subscription fees will resume if JumpySIM is removed and replaced with another provider. Please click here for more information about JumpySIM. One free subscription per activated JumpySIM per kids category watch. If you own multiple watches and only connect with JumpySIM on one watch, app fees will still apply for the other watches. Free JumpySIM redemption is limited to 30 days from original date of purchase. This offer is limited to Australian customers only.